We Are Here to Help You Save
One of the most important services we provide is helping our customers conserve energy and save money. We offer free system evaluations to demonstrate how efficient your heating and cooling systems are. Upon request, we will also explain all your options for improving energy efficiency and calculate your likely return on investment for different upgrade choices.
To request a free evaluation of your heating our cooling equipment, please call our office or contact us online.
Fuel Assistance Helps With Heating Costs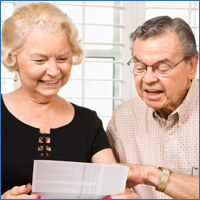 The Connecticut Department of Social Services offers heating assistance through the Connecticut Energy Assistance Program (CEAP). Winter heating assistance helps defray the cost of heating by oil and other fuels. Homeowners and renters are eligible to apply, and eligibility is based on income. Benefits are administered through local Community Action agencies, including the Community Action Agency of New Haven, Inc. For more information, visit the Department of Social Services' Winter Heating Assistance Program page.
Weatherization Reduces the Cost of Heating Your Home
The Connecticut Department of Social Services helps qualifying homeowners and renters improve the energy efficiency of their homes and reduce heating costs. A utility-funded energy audit is performed on each unit to determine the weatherization measures to be installed. Typical measures include health and safety inspections, heating system tune-ups and repairs, attic and side-wall insulation, blower guided air-sealing to reduce drafts, and in limited cases, storm windows, window and door repairs or replacement. Eligibility is based on income. For more information, visit the Department of Energy & Environmental Protection's Weatherization Assistance Program page.
Proudly Serving:
Ansonia
Clinton
New Haven
East Haven
West Haven
Orange
Derby
Milford
Woodbridge
Bethany
Cheshire
Seymour
Hamden
Wallingford
North Haven
Northford
Shelton
Branford
North Branford
Guilford
Madison