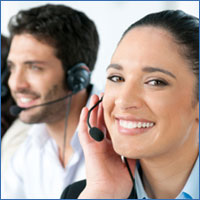 Q: Can I install my heating system myself?
A: Heating system installation is not a DIY job. Tracey Energy's installers are specially trained and seasoned professionals who understand today's sophisticated systems. They are committed to performing precise installations every time, and they have the knowledge and the tools that the job requires. Once they set up your system, they test it thoroughly with advanced diagnostic equipment to ensure that it is performing in accordance with manufacturer's specifications.
Q: What sets Tracey Energy apart from other heating installers?
A: Tracey Energy has a larger service and installation department than most companies our size, because it is our mission to provide superior service every time. Our installers will give your installation the time it requires without being rushed off to another job.
Proudly Serving:
Ansonia
Clinton
New Haven
East Haven
West Haven
Orange
Derby
Milford
Woodbridge
Bethany
Cheshire
Seymour
Hamden
Wallingford
North Haven
Northford
Shelton
Branford
North Branford
Guilford
Madison