Tracey Energy Has Your Home Heating Covered: Equipment, Service, Installation and More
You should be able to rely on your heating system to deliver robust heat at an affordable cost, and Tracey Energy helps you find and maintain a heating system that does just that. Forget about a furnace or boiler that breaks down every time Mother Nature throws a cold day New Haven's way – our heating systems are built to last and we service them expertly.
At Tracey Energy, we offer a wide selection of high-performance, high-efficiency, environmentally friendly heating oil and natural gas systems to meet any customer's budget or lifestyle. Check out our wide selection of furnaces, boilers and water heaters, then contact us for a heating system evaluation. We'll be happy to help you find the right heating equipment for your home.
The question is, is it time to upgrade your heating system?


One Company for All Your Home Heating Needs
Tracey Energy simplifies life by meeting our customers' every heating need. Our goal is to help you drive down energy consumption while improving the quality of your comfort. Our comprehensive services include: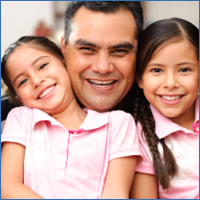 Preventive maintenance
Heating system design
Installation of high-efficiency heating equipment
Comprehensive heating service plans that provide preventive maintenance, 24-hour emergency heat service, and cost savings on repairs
Budget plans that spread out fuel-buying costs
Price protection that locks out inflation and stabilizes prices
Heating oil tank protection and replacement

Contact Tracey Energy today to learn more about our comprehensive home heating services.
Proudly Serving:
Ansonia
Clinton
New Haven
East Haven
West Haven
Orange
Derby
Milford
Woodbridge
Bethany
Cheshire
Seymour
Hamden
Wallingford
North Haven
Northford
Shelton
Branford
North Branford
Guilford
Madison