Need Chimney and Masonry Repairs? We Know Someone Who Can Help!
Chimney maintenance is a very important yet often overlooked aspect of a home. It isn't until the state of a chimney becomes an issue that it is typically addressed. Not only can a neglected, faulty chimney lead to ventilation issues, it's structurally unsafe.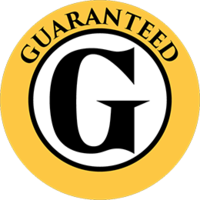 Guaranteed Home Improvement has been a reliable source for chimney cleaning and repairs for Tracey Energy and our customers. They're fully dedicated to ensuring every home's chimney is properly maintained so that it is safe and functions efficiently and effectively so homeowners can enjoy their heating systems and fireplaces with total peace of mind.
If you haven't had your chimney cleaned and inspected in a while or at all, don't put it off any longer! Give us a call or fill out the contact form on our website for more information about Guaranteed Home Improvement, or call them directly at 866-528-1324.
Proudly Serving:
Ansonia
Clinton
New Haven
East Haven
West Haven
Orange
Derby
Milford
Woodbridge
Bethany
Cheshire
Seymour
Hamden
Wallingford
North Haven
Northford
Shelton
Branford
North Branford
Guilford
Madison