For Your Complete Home Comfort
There's more to home comfort than just heating and cooling, and fortunately, there's more to Tracey Energy than just our heating and cooling service expertise.
We also provide a wide range of equipment and services related to:
Ductless heating/cooling systems
Indoor air quality
Temperature and humidity control
Trust Tracey Energy for Connecticut's most complete home comfort experience!
Fujitsu Mini-Split Heating & Cooling Systems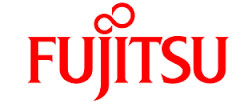 You don't need air ducts to enjoy the comforts of whole-home heating and air conditioning. And if you only need to heat or cool one particular room or area of your home, you certainly don't need a central heating and cooling system for that little job.
Fujitsu's mini-split heating and cooling systems are sleek, compact and ultra-efficient. Depending on which model you choose, they can be mounted along the wall or on your floor or ceiling. There are dozens of styles available, and all of them feature the environmentally friendly R410A refrigerant. Plus, you can choose between one-room and multi-room systems, with the ability to heat and cool up to 8 separate zones.
Mini-split heating and cooling systems are ideal for garages, home extensions, attics, sunrooms, and various other applications. They can even supplement the work of an existing central heating system. On milder winter days, you'll switch off your furnace and switch on your mini-split, saving fuel and energy dollars.
Aprilaire Air Purifiers and Humidifiers

You can have a breezy cool house on a hot summer day, but if your house is too humid, it's still going to feel sticky and uncomfortable. Likewise, a well heated home is necessary for winter safety and comfort, but overly dry, heated air can crack your skin and your furniture! Aprilaire offers a range of whole-house humidifiers that help ensure the air inside your home is never too moist or too dry, but always just right.
For a truly healthy home, Aprilaire also manufactures whole-house air purifiers that help eliminate mold spores, pet dander, bacteria, pollen and other irritants. According to the American Lung Association, "Poor indoor air quality can cause or contribute to the development of chronic respiratory diseases such as asthma and hypersensitivity pneumonitis. In addition, it can cause headaches, dry eyes, nasal congestion, nausea and fatigue. People who already have respiratory diseases are at greater risk."
If you or someone in your home suffers from allergies, asthma, dry or itchy skin, nose or throat irritation, talk to Tracey Energy about our indoor air quality solutions.
Smart Thermostats
The 21st century family deserves 21st century home comfort, and that means no more getting up to manually adjust your thermostat whenever you feel a slight chill or heat flash. Sure, today's smart thermostats provide seven-day programmability that allows you to schedule home and away times, but that's just the beginning.
Honeywell's Wi-Fi Smart Thermostat lets you manage your heating, cooling, and aspects of your indoor air quality and energy usage, all with your smartphone, tablet or computer! You'll be able to adjust your settings from anywhere in the world and can even be alerted on your mobile device when, for example, your heating or cooling system is due for maintenance.

The Nest Learning Thermostat takes your home comfort to a whole new level. Not only does it offer mobile control and different energy-saving temperature settings for when you're home or away — it also actually learns when you're home or away, and its geofencing technology can sense your arrival or departure. Independent studies have shown that Nest can save homeowners an average of $131 to $145 per year, which is great unto itself, but the added convenience and control are essentially invaluable.
Proudly Serving:
Ansonia
Clinton
New Haven
East Haven
West Haven
Orange
Derby
Milford
Woodbridge
Bethany
Cheshire
Seymour
Hamden
Wallingford
North Haven
Northford
Shelton
Branford
North Branford
Guilford
Madison