Tracey Energy proudly carries and installs furnaces from leading manufacturers like Thermo Pride, Williamson-Thermoflo and Boyertown. Choose from our great selection and enjoy many benefits including:
Industry-leading equipment with high Annual Fuel Utilization Efficiency (AFUE) ratings
Lower heating costs
Less noise so you can enjoy peace and quiet
Advanced, variable-speed motor to prevent sudden bursts of air when turned on
Durable, lasting equipment
Brands We Carry
Thermo Pride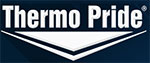 Handcrafted products, hometown values, and the highest standards of quality and efficiency: these are the characteristics that make Thermo Pride one of the world's most trusted furnace manufacturers. Historically rated among the industry's best, their oil-fired furnaces are available in tall "Highboy," compact "Lowboy," and adaptable Counterflow/Horizontal designs. And with AFUE ratings in the 95-97 percent range, their condensing and modulating gas furnaces take energy-efficient home heating to a whole new level.
Williamson-Thermoflo

Williamson-Thermoflo offers an extensive line of high-quality, energy-efficient boilers, furnaces and air conditioners that are recognized for rugged, quality construction and reliable, long-lasting performance. Their systems offer easy installation, time-saving maintenance features, long service life and solid warranties.
Boyertown

Boyertown's Regal ECM Oil-Fired Furnace is an intelligent choice to help you conserve energy and lower your home's heating costs. Airflow control is one of the most important factors in maintaining your home's comfort level. Unlike conventional PSC blower motors that are designed to operate at a set speed, Regal furnaces use an advanced, variable-speed ECM motor that eliminates those sudden bursts of air when your furnace comes on, for more balanced heating & cooling. Because of the different weights of cool and warm air, your cooling mode requires a different airflow than your heating mode. A PSC motor cannot handle these changes without sacrificing comfort, but the Regal ECM furnace automatically changes speed for heating or cooling mode requirements to provide maximum comfort all year round.
Proudly Serving:
Ansonia
Clinton
New Haven
East Haven
West Haven
Orange
Derby
Milford
Woodbridge
Bethany
Cheshire
Seymour
Hamden
Wallingford
North Haven
Northford
Shelton
Branford
North Branford
Guilford
Madison