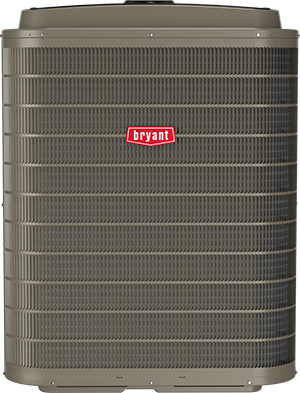 Tracey Energy proudly carries and installs central air conditioners and ductless mini-split air conditioning equipment from leading manufacturers like Heil, Rheem, Bryant, Mitsubishi and more.
Cool off your New Haven home with a new central air conditioning system and enjoy:

Higher efficiency, as modern central air conditioners use up to 50 percent less energy than older systems
Higher efficiency means lower energy bills than older, less efficient systems
Energy Star® rated products
High Seasonal Energy Efficiency Ratio (SEER) products
Quiet and easy operation
Attractive ductless equipment sits high up on your wall instead of obscuring a window and is perfect for homes without ductwork, retrofits, and compact spaces
Ductless equipment requires very little maintenance
Expert installation on any system by our Tracey Energy HVAC-trained professionals
Rebates and Special Offers
Tracey Energy customers can reduce the cost of products and services with our online special offers.
Brands We Carry
Central Air Systems
Heil

Heil's QuietComfort DXT+ Two-Stage Air Conditioner offers SEER ratings of 16 to 18 that deliver high-quality cooling with outstanding energy efficiency. The two-stage scroll compressor operates most of the time at the quieter, lower stage, changing over to the higher stage at higher outdoor temperatures to produce more cool air. A deluxe sound blanket also reduces compressor sound levels. The painted, galvanized steel cabinet features a powder-coat, baked-on finish and a coated inlet grille with narrower spacing to provide maximum protection as it allows for proper airflow and easy coil cleaning.


Rheem

Respected for reliability, Rheem is an industry leader for total heating, cooling and water heating solutions. All Rheem products meet or exceed rigorous industry and regulatory standards for quality, reliability, efficiency, and air and water quality. From design and fabrication to finished product assembly, each phase in the manufacturing process is rigorously monitored and measured to ensure the highest quality, durability and operating excellence. Rheem products are routinely tested and certified by various government and third-party testing labs to ensure quality standards.


Bryant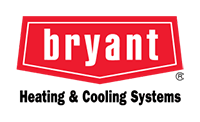 Bryant has been helping homeowners cool their homes for over a hundred years with products known for efficient performance, comfort and value. Available in variable speed as well as one- and two-stage units, Bryant's powerful air conditioners can operate as quietly as a vacuum with efficiency ratings up to 26 SEER with up to 21 SEER efficiency ratings.
Mini Split (Ductless) Systems
Mitsubishi

A leading marketer of Variable Speed Mini Split, Multi-Split and Variable Refrigerant Flow air conditioners, Mitsubishi's products include a wide variety of technologically advanced ducted, ductless and hybrid products designed to deliver superior efficiency, comfort and control for your home or business.


Fujitsu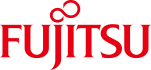 With over 40 years of HVAC product experience, Fujitsu has an excellent record of product performance using the latest innovations and technologies. Their General Halcyon™ Ductless Mini-Split systems offer quiet, energy-efficient cooling for your home. The units require no ductwork and allow for flexible, room-by-room temperature control.
Proudly Serving:
Ansonia
Clinton
New Haven
East Haven
West Haven
Orange
Derby
Milford
Woodbridge
Bethany
Cheshire
Seymour
Hamden
Wallingford
North Haven
Northford
Shelton
Branford
North Branford
Guilford
Madison