Spring Into Your Comfort Zone With An AC Tune-Up
- 12:02 pm - April 19th, 2022
---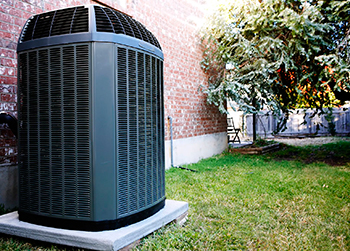 Spring is right around the corner! Get your air conditioning system in shape to take on the warmer weather with Tracey Energy. Take advantage of our AC tune-ups and enjoy the perfect level of cooling comfort this season!
Now is the perfect time to schedule your AC tune-up, so you don't miss out on the following benefits:
Reduce cooling costs – Our technicians keep your equipment well-adjusted and running efficiently. This lowers your annual utility costs over time, which is especially useful as energy prices soar in light of recent global events.
Reliable operation – Our technicians spot any issues that may exist and resolve them. This keeps small problems from turning into bigger ones!
Avoid breakdowns – Scheduling maintenance will help reduce the likelihood of equipment malfunction.
Improve air quality – A clean system will better filter the air in your home and protect your family's health.
Want to ensure your comfort this spring and summer? Act now! Call or contact Tracey Energy online to schedule your AC tune-up.
Blog Archive
2023

July

June

May

April

March

February

January

2022

December

November

October

September

August

July

June

May

April

February

January

2021

December

November

October

September

August

July

June

May

April

March

February

January

2020

November

October

September

July

June

May

April

March

February

January

2019

December

November

October

August

July

June

May

April

March

February

January

2018

December

November

October

August

July

June

May

April

March

February

January

2017

December

November

October

September

August

July

June

May

April

March

February

January

2016

December

November

October

September

August

July

May

April

March

February

January

2015

December

November

October

September

August

July

June

February

January

2014

December

November

October

April

February

January

2013