Tune Up With Tracey
---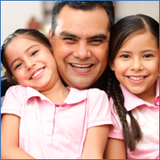 Do you know the number one thing you can do to help keep your heating system running right, all winter, year after year? Tune it up! Just as you make sure to change the oil and check the brakes on your car or truck, you should be sure to have your heating system undergo annual maintenance. Tracey Energy makes it easy! 
We offer three comprehensive Comfortmaster service plans, the Bronze, the Silver, and the Gold, each of which includes an annual tune-up. As part of each tune-up, our technicians:
Vacuum and clean the heating unit, smoke pipe and chimney base (if accessible)
Conduct tests to restore your system to peak performance
Adjust the burner for maximum efficiency
Clean and adjust the electrodes and nozzle assembly
Lubricate all motors, bearings, fans and circulators
Much more! 
Regularly maintained systems run more efficiently and more reliably than those that don't get regular tune-ups. That's something you'll be mighty thankful for during the cold season in the Northeast. And that extra efficiency will help keep your fuel costs in check, cutting your fuel use by as much as 5 percent, which amounts to savings of $100 or more annually for the average home. Regular maintenance is the easiest way to help ensure trouble-free operation and peak performance, and tending to your heating equipment before disaster strikes can save your family from a long, cold, miserable night. 
Of course, with any of our great service plans, you get much more than an annual tune-up. You also get the assurance of 24-hour response to heat emergencies. If your heat ever goes out on a cold night, you'll get a prompt response from Tracey Energy. And should your system need a repair, our Comfortmaster service plans provide great discounts on parts and labor.
Ensuring your comfort has never been easier. Enroll today, and sleep easy tonight!
Blog Archive